Tarot Stories: The Chariot
Updated: Dec 8, 2022
The differences between the traditionally published author's experience and the self-published author's journey are staggering. In this Tarot Story, I examine these two publishing paths, offering insight around what I know of traditional publishing versus my own experience with self-publishing. I will also share how I've used the tarot to inspire my personal ventures... especially when The Chariot card has landed on my writing desk.
What I Know About Traditional Publishing
While my experience with the Traditional Publishing Life is limited to the literary agent querying process (my journey stopped there, what with an onslaught of rejections, imposter syndrome, and depression... but those are separate stories for another day), I am acutely aware that in order for authors to get their books into the hands of readers, reviewed, and (hopefully) elevated on the Best Seller ranks, they are supported by a team of dozens.
From A to Z, this team includes: the author (you?), accountant, acquisitions editor, ad designer, art director, buyer, chief financial officer, contract department, copy editor, copy writer, cover designer, interior layout designer, ISBN agency, literary agent, managing editor, marketing director, merchandising manager, metadata coordinator, production manager, proofreader(s), publicity personnel, sales manager, salespeople, SEO manager, special markets salesperson, substantive editor, typesetter, and anyone else I might have missed.
Who's on the Self-published Author's Team?
The self-published (or "indie") author's team looks quite... different. I am an indie author, having self-published dozens and dozens of books both for myself and for other writers like me. As an indie, in order to even hope that readers discover my books, I must be the one to wear many, if not all of these hats, the height and weight of which I'm willing to bet a thousand Schrute Bucks rivals that of the Burj Khalifa. The burden of book publishing is heavy, and it's sometimes impossible to coordinate and balance all the varying responsibilities at one time.
Like a symphony conductor, indie authors like me must lead every functioning of the publishing process (with the exception of printing and distribution, which is handled through the self-publishing platform of the author's choice) in order to produce a harmonious outcome. What does a "harmonious outcome" look like? I define it as capturing the attention of readers and gaining as many favorable (four- and five-star) reviews as possible in order to sell more books and, again, hopefully boost my rankings on the Best Seller lists.
Ask any indie author and I'm glad to make it rain Schrute Bucks that we share the same definition of what an ideal publishing outcome looks like.
The Indie Author's Journey
The indie author's journey from learning to execution is sometimes often treacherous, without any road signs, no GPS, and definitely no chauffeur to guide the way (unless you're working with the tarot; more on that a few paragraphs ahead).
From the craft of writing to the tedious process of self-publishing, the majority of what an indie author learns happens through reading, Googling, maybe taking some online coursework, watching videos, adopting and adapting what other writers are doing, and just going with what feels right. This has been my experience, at least. And while the coordination of many of the aforementioned responsibilities (see the second paragraph) can be done by the individual author, many folks need help. Some authors, while excellent writers, are not artists or illustrators, so cover and interior design must be delegated to others. And these are not a cheap investments.
When it comes to creating a book, from cover to cover, I have worn all the hats. I write the stories, self-edit—although I also depend on and highly recommend enlisting the keen eye of a copy, line, and development editor—design and format my books' interiors, write the blurbs, and I design my own book covers. As previously noted, I've also extended these services to multiple indie authors helping them create works of fiction, nonfiction, and even children's books.
And then there is marketing...
Marketing a book is impossible to do solo. If you know otherwise, please enlighten me. However, as for my experience with the task, marketing my books has required the help of a village. From Beta and ARC (Advance Reader Copy) Readers and Reviewers to my Street Team (my most dedicated fans), I depend on the help of folks who would volunteer their time and energy to champion my work. This includes reading and reviewing my books, sharing them on social media, promoting them to book clubs, and simply helping create awareness in order to drive visibility and sales.
In my most recently published novel, Only the Rocks That Float, I rallied and coordinated the efforts of a team of ARC Readers (some of whom are fellow indies) who volunteered to read my book and provide a review by a specific deadline. The process of self-publishing the novel required most of the previously mentioned roles and activities, all orchestrated and navigated by yours truly. Inspiration is critical for writers, and I'd like to share with you my favorite tool for helping to guide my indie journey.
How can the tarot help guide self-publishing and marketing efforts?
Since 2014, I have used tarot cards to outline my stories, inspire characters, dissolve writer's block, and fill-in plot holes. During the entire experience of writing and publishing Only the Rocks That Float, I worked with the tarot to help inspire direction and boost creativity. Along this particular book journey, the card that jumped out of the deck and/or remained at the forefront of my mind the entire time was The Chariot.
What is the meaning of The Chariot card?
The Chariot is a take-action card. It can mean leadership, drive, influence, rallying, organizing, taking the bull by its horns, making decisions, enjoying a victorious win, and doing so with utter self-control.
As an author, when you see yourself as individual in The Chariot, you have a lot of drive and people are getting in line to support you on all sides. You are the driver of your writing vehicle, whether that be leading an existing project, a venture into an altogether new genre, or a career in writing. Either way, your intuition and influence have never been greater. Take action and move forward. Your fans will champion you, for they are along for the experience of their own free will.
I am also The Chariot while walking my two pitties at the park. If it weren't for the local code, they wouldn't need to be on a leash. They would lead the way, but they wouldn't go far. They'd always come back to me, making sure that I'm within sight and that the squirrels and disc golfers haven't inched too close. My two pups are dedicated to me. They love me and protect me and listen for my command—you know, key words like "go for a walk," "go bye-bye," and "Let's go to Starbucks for Pup Cups."
The Chariot: A Deep Dive
Like its predecessor, The Chariot is a card boasting a variety of symbols, colors, and figures. Starting at the top and working downward, the background is a golden yellow, a sunny sky without any clouds. There is a fortressed city, its buildings encased by high walls. A river flows between the grassy stretch of land where The Chariot sits and the gardens lining the city walls. The Chariot driver seems large and in charge, what with their golden and laurel wreathed crown and moon-hinged armor. They're protected from the bright sun by a star-spangled canopy and they yields their wand, poised to direct the two contrasting sphinxes that lead the vehicle. They don't have to exert much control, however, as the two figures are not tethered to the cart. They rest on the grass of their own freewill.
All this symbolism combined lends to an interpretation of a stable leader, in control, and as the saying goes, "large and in charge." While using the tarot, when this card shows up decisions are to be made and a clear path carved forward. The Chariot's driver is brave and victorious in their efforts, having succeeded only because of their faithful supporters.
The Chariot Reversed: the Shadow
The Chariot reversed warns of the lack of leadership and/or mismanagement. In a literal sense, the reversed Chariot could refer to transportation issues, dreaded car troubles, a missed bus, or when the Uber driver doesn't show up. A situation has fallen out of control, all willpower is lost.
Notable Symbols for The Chariot
Suit
Major Arcana
Element
Spirit / Water
Numerology
Seven, in numerology, refers to struggles, challenges, and lessons learned. Because this card is the first seven of the tarot (as it resides with the Major Arcana), The Chariot brings with them the first major lesson of the Fool along their journey.
Other Symbols
Crown—The Chariot driver's crown is made of a single, large gold star positioned at the crown chakra (right at the top of the head) with a laurel wreath base. The star symbolizes knowledge and internal light while the laurel is the symbol for victory.
Crescent moon—The two crescent moons that flank The Chariot driver's shoulders are a callback to the High Priestess. Like our Intuitive One, The Chariot is armored with keen intuition, and they'll need it as the road ahead of them won't be easy. They're ready, though. They're wearing their crown of victory and they have their faithful stewards helping to guide them along their path.
Winged lingam and yoni—This is the symbol we see affixed front and center of The Chariot. According to Brittanica.com, "Practicing Hindus consider the lingam and yoni together to symbolize the union of the male and female principles and the totality of all existence." So, basically, when humanity partners together, we succeed on a Universal, androgynous level.
Sphinx—With the head of a human, the wings of an eagle, and the body and tail of a lion, the sphinx denotes nobility and divine opportunity.
The Chariot, Characterized
When inspired by The Chariot, if a character is a protagonist, then another ten Schrute Bucks the story is probably fantasy, sci-fi, romance, or suspense. These are perfect genres for such a gung-ho, get-shit-done hero/heroine. On the other hand, when writing a Chariot-inspired antagonist, that character is also victoriously getting shit done, but at the expense of the followers who have either blindly signed up or have been bullied into do their dirty work and/or bidding. The Chariot character is most definitely a leader, a warrior, and/or a mastermind.
Who can the figure in the card be?
The Chariot might be an Uber driver, a prom night chauffeur, a boisterous leader, a lively symphony conductor, a bartender on a busy Saturday night, a public speaker, a brash young person, a Boss (with a capital B), a dog walker.
Famous character(s), people, books, or movies that embody this card's energy:
Draco Malfoy (with Crabbe and Goyle), that nasty Hilly Holbrook from The Help, Ursula the Sea Witch (with her eels, Flotsam and Jetsam), and me when I'm walking my dogs.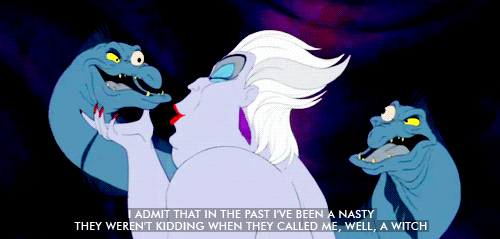 Next up, the spotlight shines on indie author Gracie Smith! Check out her interview on my next post.
In her more than thirty years as a storyteller and visual designer, Amanda "Mandy" Hughes has written and designed over a dozen works of upmarket, literary, and women's fiction under pen names A. Lee Hughes and Mandy Lee.
Mandy is the founder of Haint Blue Creative, a space for readers and storytellers to explore, learn, and create. Although she earned a Bachelor and Master of Science in Psychology, she has yet to figure out her family, much less herself. And that's a good thing!
When she's not writing, Mandy loves going to the movies, theater, traveling, nature walks, birdwatching, margarita-making, and binge-watching The Office. She is a tarot enthusiast who uses the cards to promote wellness and enhance creativity. She lives in Georgia with her husband and four boys, two of whom are furrier than the others (but not by much). Visit her website at haintbluecreative.com and follow her on Instagram @haintbluecreative.